Entertainment
I was really scared for a second: Touching the cheeks of dance show contestant Malaika Arora
New Delhi: Malaika Arora, Terence Lewis and Geeta Kapoor will be seen as co-judges on the dance reality show – India's Best Dancers Fresh Season. At the launch event held this Friday, Malaika was asked how she felt when a contestant on the show touched her cheeks.
Hindustan Times quoted Malla as saying, "Yes, I was a little scared because it is COVID times. He suddenly came up to me and started touching my cheeks. I was really scared for a second. He loved it so much. And I feel very, very touched and very happy. But yes, I was a little scared for that second. I was wondering if his hand was clean."
Adding to this, Terence said, "Every time I see him, I say 'Wow'", to which Geeta Kapur quipped, "It's rare because she's such a big person to go straight to Touch her cheeks? Even we don't have that much courage, actually she had the guts to do it, I think it was so cute."
After the thumping success of the first season, India's Best Dancer – Season 2 aims to find the #BestKaNextAvatar. Produced by Frames Production Company, India's Best Dancer – Season 2 will premiere on October 16, 2021 and will air every Saturday-Sunday at 8:00 PM only on Sony Entertainment Television.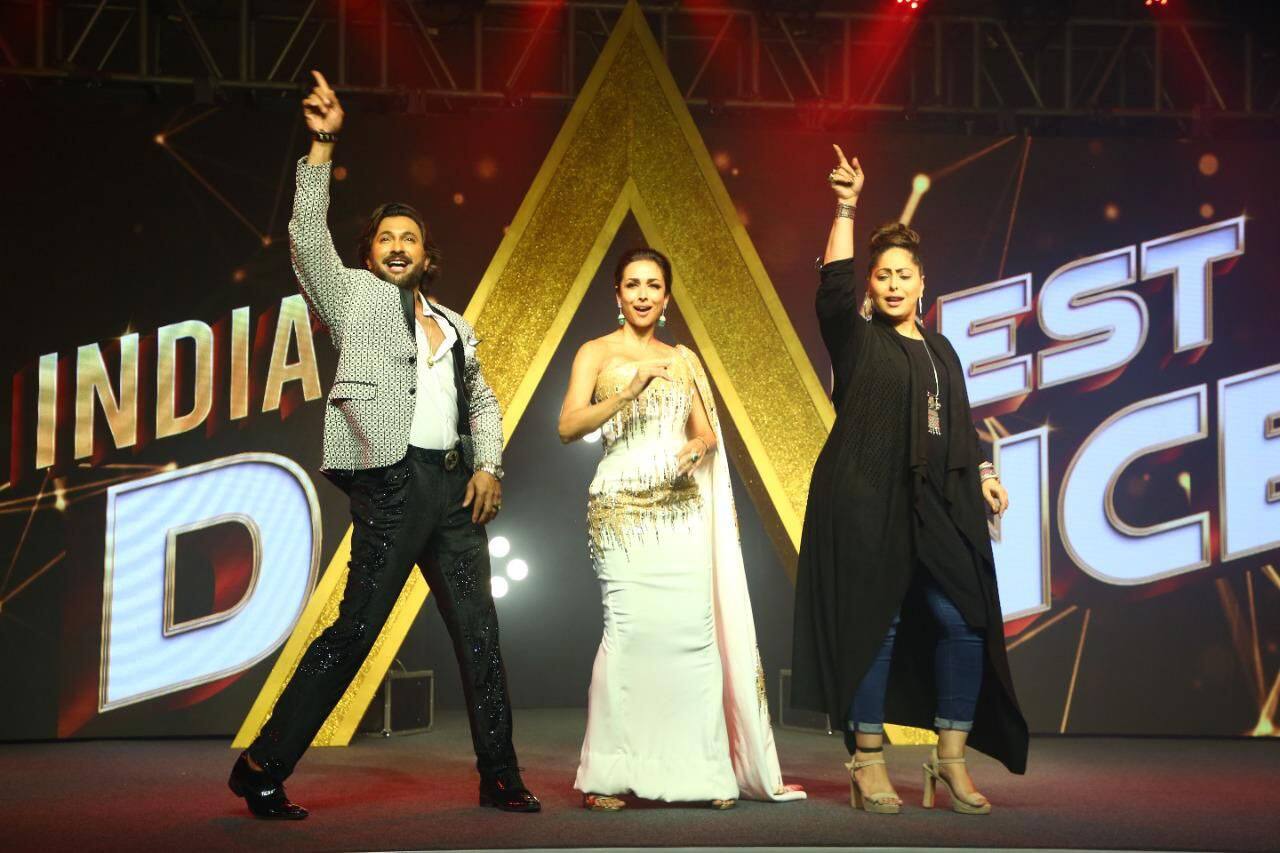 Talking about the show, Malaika said: "Every time I think I have seen it all, when it comes to dancing, shows like India's Best Dancer prove me wrong! In terms of contestants we have What I have seen so far is simply mind blowing and I am glad to be associated with the show. It definitely makes my job as a judge tough but for me to see such passionate dancers and their journey. It is a learning experience for me to be a small part. Geeta, Terence and I share a great bond and it is always a pleasure to share the panel with them. Together we will test talent based on our areas of expertise and Will find #BestKaNextAvtar this season."
Hosted by Maniesh Paul, Malaika Arora, Geeta Kapoor and Terence Lewis will take over as judges.