Entertainment
Major planets in motion: Saturn and Jupiter retrograde – effect on all zodiac signs!
New Delhi: Whether you are fond of astrology or not, you must have heard the word retrograde at least twice in your life. So what does it really mean? And what will 2021 hold for you when it arrives?
Once a year, the planets Saturn and Jupiter turn retrograde. In technical terms, the word retrograde means 'directing or moving backward, and that is exactly what we mean when we say that Saturn and Jupiter are in retrograde. In more astrological terms, retrograde means looking to the past, and is known as the ideal time to reflect on the past year. In 2021, Saturn is retrograde from 23 May and is in Capricorn in Shravan Nakshatra till 11 October 2021. Meanwhile, Jupiter has been retrograde from June 20 to October 18, 2021.
Saturn Vs Shani retrograde in direct 2021. In
When Shani is direct (Shani Marga) (moving in the right direction), one can feel the planet's influence in a more outward manner. This will most likely give you the feeling that things are going up and down quite often. Shani direction in astrology is related to the external challenges of day to day life. But keep in mind, the challenges that Shani direction brings are actually lessons that help you grow and mature around your goals and focus on what lies ahead.
When Saturn is not direct but retrograde, the effect you feel will be more internal – in the sense that you will reach more of yourself. It will help you reflect on your previous year, and dive into reviewing different aspects of your life like traditions, rules, decisions, structures etc. Shani retrograde (Shani retrograde) is a great opportunity to look and see for yourself. You are on the right track with your life as a whole.
So what does it really mean for Saturn retrograde in 2021?
The Saturn retrograde of 2021 has indeed come at the right time. The past year has been tough for everyone. The world has seen devastating loss and trouble, and this retrograde is the perfect time to reflect on the lessons learned during this time.
These months can be sensitive but can also be pillars in making you strong and ensuring you learn from past experiences. This is a great way to regroup and get back to your original goals if you seem to have strayed.
Jupiter Vs Jupiter Retrograde in Direct 2021. In
In astrology, Jupiter is said to be the planet of luck, prosperity and abundance as a whole. It means having strong Jupiter in your birth chart will bring strong sense of good fortune, good health, good friendship and great wealth.
Jupiter went directly retrograde from Jupiter to Aquarius on 20th June 2021 and transited to Capricorn on 15th September 2021. Jupiter is going to remain in retrograde state till 18 October 2021.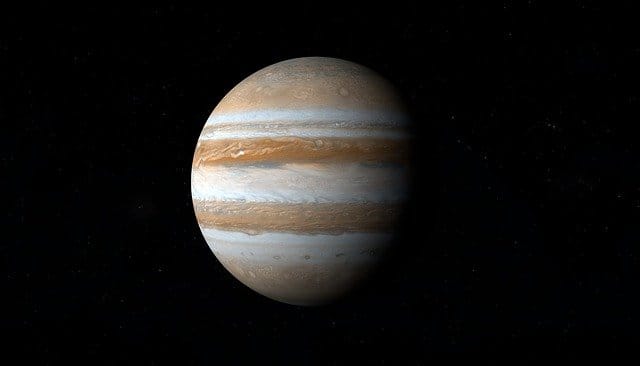 When Jupiter is visible in astrology (Guru Margi), one will feel more confident, and the progress of fortune will guide them. Meanwhile, when Jupiter is retrograde, it can provoke opposite effects. However, this does not mean that Jupiter can bring good luck only when it is visible. When you dive deep into yourself, Jupiter retrograde (Guru retrograde) brings out a sense of self-awareness which is essential in every being. This transition will push our limits and help us step out of our comfort zones.
So what does it really mean for Jupiter to be retrograde in 2021?
This year, when Jupiter is retrograde, you can expect it to be essential for those looking for intellectual expansion. When it is retrograde, Jupiter will help in creating power within us.
The retrograde of Jupiter this year will bring a lot of opportunities for us. These will be opportunities that in turn will bring luck, fortune and abundance – all factors that the planet Jupiter brings.
Even though things can slow down when Jupiter is not direct, but retrograde, it is a great way to ask questions about growth, spend time refocusing, and find new ways to meet day-to-day challenges. It's a good time
Jupiter and Saturn Direct 2021 – Date and Time
Overall, while retrograde planets Saturn and Jupiter cannot influence your life externally, the inner functions are very strong and help to build itself up internally and spiritually.
With Saturn being visible on October 11, all the delays and troubles facing you will end. Once again things can be expected to move in the right direction. Meanwhile, Jupiter's appearance on October 18 will open new doors of opportunities for everyone.
Effects of retrograde planets on all zodiac signs
Aries
It is time to achieve great things. You will be filled with a sense of determination and good luck is bound to come your way in both professional and personal life.
Taurus
As Jupiter and Saturn become visible once again, you will see that your approach to success will intensify. Whatever was stopping your growth will now open up and luck will once again come your way.
Gemini
Talking about personal relationships, Gemini people will get to see a complete change in fate. Marriages are blessed at this time, and those who may have been stalled will once again come to power.
cancer
If you thought that settling down and having a family with your partner has stopped, it will no longer be so. The doors of marriage and love are about to open once again.
Leo
All the unfinished works are going to be completed successfully due to the direct movement of Jupiter and Saturn once again. Good luck will come your way during this period.
Virgo
The benefits of education will be with you during this time. If things were taking off for you, that's about to change now. Professional, personal or educational – the planets are in your favor now.
Libra
Professional growth may have been bothering you for some time, but as soon as Saturn becomes visible once again, you will see growth once again. Maybe a promotion will come your way soon.
Scorpio
Money matters will get resolved during this time. You can also get a large amount of money for professional development, or as a gift. This is a good time for you as things will once again move in the right direction.
Sagittarius
Whatever was stalled in the last few months will be released during this time. Those desirous of marriage will be successful. And those who may be suffering from health related problems will see a positive turn.
Capricorn
The doubts that have been in your mind for some time will be cleared during this period. Doors will open once again in the professional and academic field. During this financial loan will also be easily waived off. It is a time of prosperity and luck.
Aquarius
Your energy will always be at a high level. The bad is about to come out and the good is about to step in. Professional and personal growth, both, are going to stay with you. For those who want to step into new relationships, this time is good for you.
Pisces
You will be rewarded for your patience during this time. New opportunities are waiting for you and whatever delay could have happened earlier will be over now.
These predictions are made by astro expert Dr. Sandeep Kochhar