Entertainment
Samantha Ruth Prabhu reacts to rumors of 'affairs, abortion' after separation from Naga Chaitanya
Mumbai: South Star Samantha Ruth Prabhu Responding to the "false rumors and stories" being spread against her in the media after she and actor Naga Chaitanya announced their divorce on Friday.
In a statement posted to her Twitter and Instagram accounts, Samantha said that divorce is "an extremely painful process" but that "constant personal attacks" have made it more difficult.
"Your emotional investment in a personal crisis has overwhelmed me. Thank you all for showing deep sympathy, concern and defending me against false rumors and stories. They say I've had affairs, I never want kids Were, that I am an opportunist and now that I have had an abortion. Divorce itself is an extremely painful process. Give me time to recover. This attack on me, personally, has been relentless. But I ask you this Promise, I won't let this happen or anything else they say break me," the 34-year-old actor wrote.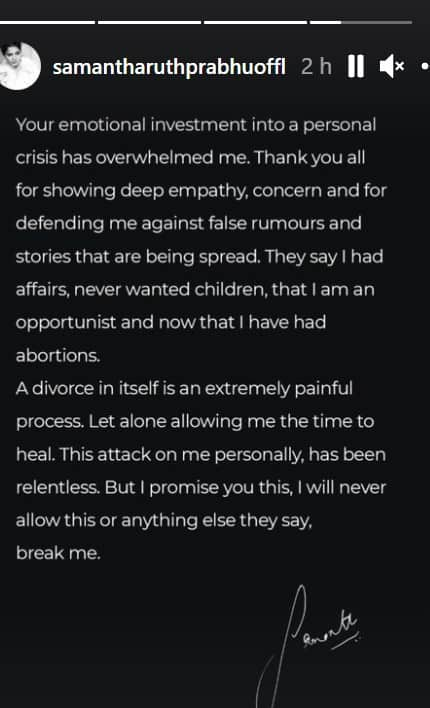 Samantha and ChaitanyaThe couple, who tied the knot in October 2017, announced their separation in a joint statement last week.
The two said that they have "decided to separate as husband and wife to follow their path".