Entertainment
Travel to Jaipur? You Can Bring These 5 Souvenirs To Your Family And Friends!
Jaipur, often referred to as the 'Pink City', is one of the most famous holiday destinations. It is not only known for its forts but also for crafts, textiles and other things for the shopping lovers.
India is a land full of wonderful handicrafts and crafts. And your vacation isn't complete until you buy the most authentic pieces from the places you visit.
Hence, we have put together a short list of 5 souvenirs that you can bring to your friends and family when you visit Jaipur.
1) Lehariya Saree
Rajasthan is a traditional style of tie and dye practice, which still holds an important place in the market. Lehariya is available today in thousands of colors, with traditional diagonal stripes that create a cohesive design. You can choose any one you like and accept that the age old technology still holds an important place in itself.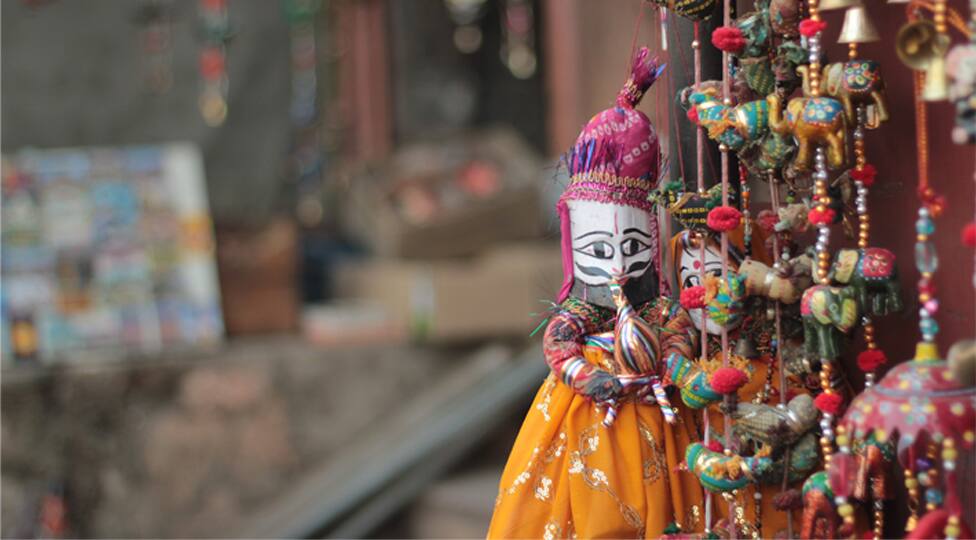 2) Bandhani Dupatta
Embellished with a boudoir made of patch work, tassels, gota work or mirror work. It is an intricate ancient art that consists of swirling patterns on dupatta, saree, lehenga-choli etc. with bright vibrant colors. They are royal in appearance and very attractive. This is a must buy, as this scarf can last for years and still look great every time you wear it.
3) Blue Pottery
The name comes from the attractive blue paint used to enhance the look of this traditional pottery. There is a very special and defined way of carving it. It is different from other pottery because of the mixture with which it is prepared. It is made from a mixture of quartz stone powder, powder class, multani mitti, bak, gum and water, which make it very special and unique.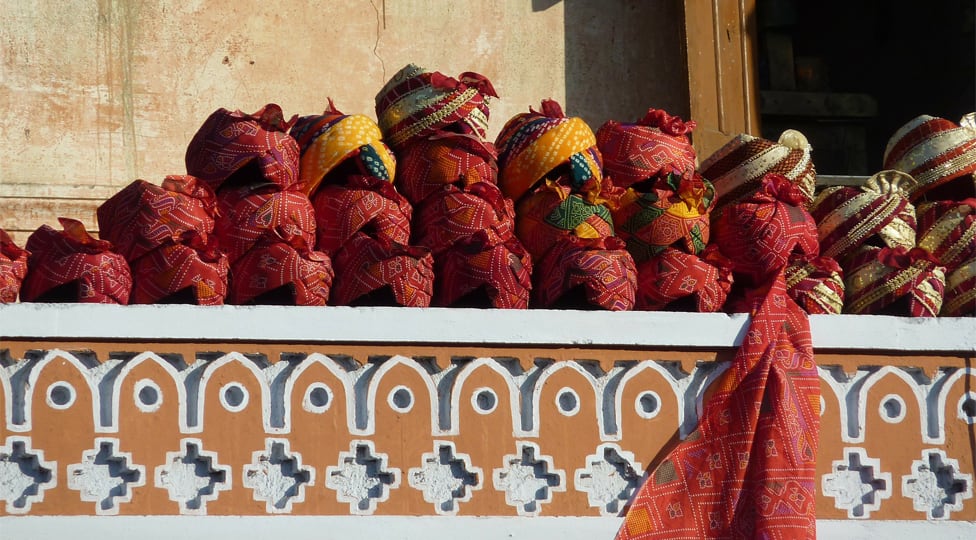 4) Gem Jewelry
Jaipur is famous for its 'Kundan' work and the good quality of gem stones available in that area at good prices. So, if you are looking for some amazing designs and clean gem stones, then you can definitely get them from Jaipur.
5) Block Print Fabric
How can you come back home from Jaipur without block print articles? From bedsheets to quilts and ethnic wear to table covers, this traditional method of making patterns has always been loved by people. You can buy the finest and exceptional quality block print from Jaipur.